About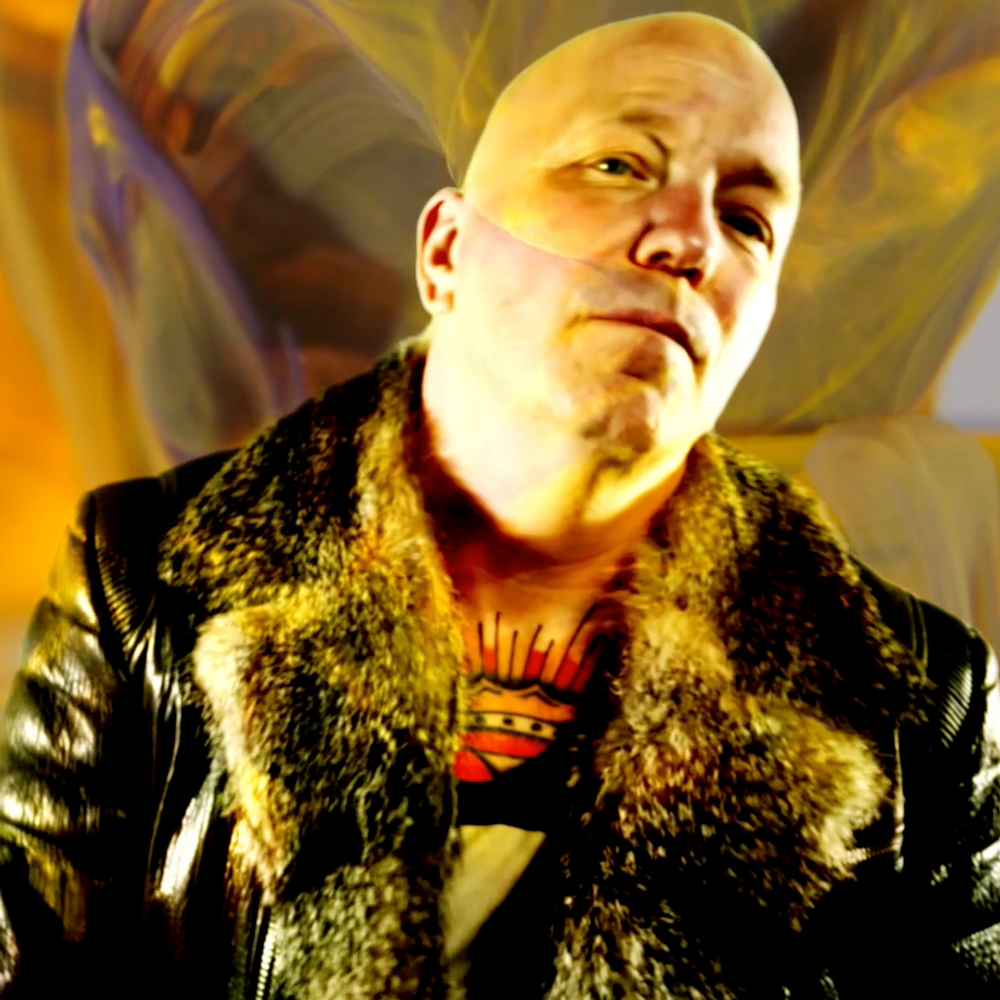 Brad Byram's wide ranging career proves that no matter what genre or instrument he plays, the song comes first.
Growing up in rural Southeast Texas made a huge impact on Brad Byram's eclectic musical palate. From the powerful 70s and 80s country music AM stations that played in the ranch truck, to the distant Rock FM broadcast that came in clearer late at night, and the pirate radio stations from Mexico and Louisiana that would come through only rarely, playing everything from zydeco and tejano to classic heavy metal.
 
Additionally, add in the teen years of starting a band with his twin brother, emulating the 80s hair metal that he saw late Saturday nights on MTV. Brad picked up bass because he wanted to be Nikki Sixx from Motley Crüe, something that is very challenging in a small town of 500 people where cattle outnumber residents 3 to 1.
 
Through all of the years of albums and tours, perhaps the only thing consistent through Brad's musical career is the fact that the song comes first. A great song is still great, no matter what genre.
 
Starting back in 1994 Brad had his first taste of radio success with the bands Train of Thought and Ugly Tribe in the small town of Beaumont, TX. A signing to independent Houston label Cage Records led to bigger and bigger shows, including performing to over 8,000 people sharing the stage with Deep Purple. The music business had its hooks in Brad now, and he embraced it completely.
 
After playing a showcase in Austin for South by Southwest, it didn't take long to decide that the "live music capitol of the world" would become his home.
 
The next big step in his career was the band Canvas. 10 years of touring, 3 albums and multiple singles turned them into a regional powerhouse who is still loved and remembered many years after. Sold out regional tours and festival shows with bands like The Violent Femmes, Fuel, Blue October, Toadies, Supersuckers, and more built Canvas into one of the most recognized acts in Texas. The radio stations loved the catchy songs with retro-cool rock vibes and a huge hook, making them #1 most added for 7 weeks
 
After Canvas went on indefinite hiatus Brad spent many years playing shows and recording with artists like Johnny Goudie, Spencer Gibb, The Wartime Social, Blondes Make Better Victims, Three33 and Lance Keltner. This proved how flexible of a musician Brad could be, jumping between sparkly indie rock to laying down a blues groove backline as big as his home state. Always adapting to the song, but somehow always being recognizable as him.
 
Shapescenes was the next project with an EP and album that garnered rave reviews and large local following. A packed show at historic Austin venue Stubbs for their vinyl release of the freshman album Empyrean Heaven cemented them as one of the up-and-coming acts in the Texas scene.
 
Then, a huge change… a relocation to Nashville, TN.
"I think I had done everything that Austin had to offer, and when a city starts to feel less and less like the home you fell in love with, it's time to find another place to call home."
 
In Nashville he began to play solo acoustic shows to make connections at venues including the historic Belcourt Taps and NashHouse downtown on world famous Broadway street. Brad was now able to stand up on stage and play a mix of songs from 70s country all the way to new hits and classic favorites… a range as wide as his influences. This was a step forward in his musical evolution, as well as a look back, a new start in a new city that let him re-ignite the musical passion he had all those years ago when jumping in a beat-up old van for weeks at a time was a price gladly paid for an hour on stage. 
 
"Reinventing yourself is key to evolving as an artist, when you close yourself off to new influence, you stagnate. I refuse to freeze myself in a moment, and embrace what's happening in music today. Anyone who says there's no new good music is just not looking."
 
After such a long career in music, what happens next? You reinvent.
 
GHSTFLSH is a new creative outlet for Brad that will embrace all if the emerging paradigm of music, where single releases are much more common than full albums, where each single release comes with a fully realized music video, and where streaming has overtaken physical media.
 
"I would have called it Brad Byram 2.0, but that's not anywhere near as fun as GHSTFLSH." 
On top of that add in a new project, Black Hole Sons. BHS is a cover band/ode to the rock and alternative songs from the 90s and early 2000s. Singing lead and playing rhythm guitar for a 4 hour set, packed with songs from Pearl Jam, Collective Soul, and more is starting to pick up steam and play more of those historic venues in Nashville.
 
The future is a busy one for Brad… He will continue to play solo acoustic shows, and once the world is back to normal, take those intimate performances that give a glimpse into his musical history to other cities. There is also a flood of new music and visuals coming from the GHSTFLSH project, and these will come as self-contained completed releases with music, visuals and their own story to tell.
 
Follow along with the evolution and reinvention of Brad Byram, where change is the constant, and as always: the song comes first.